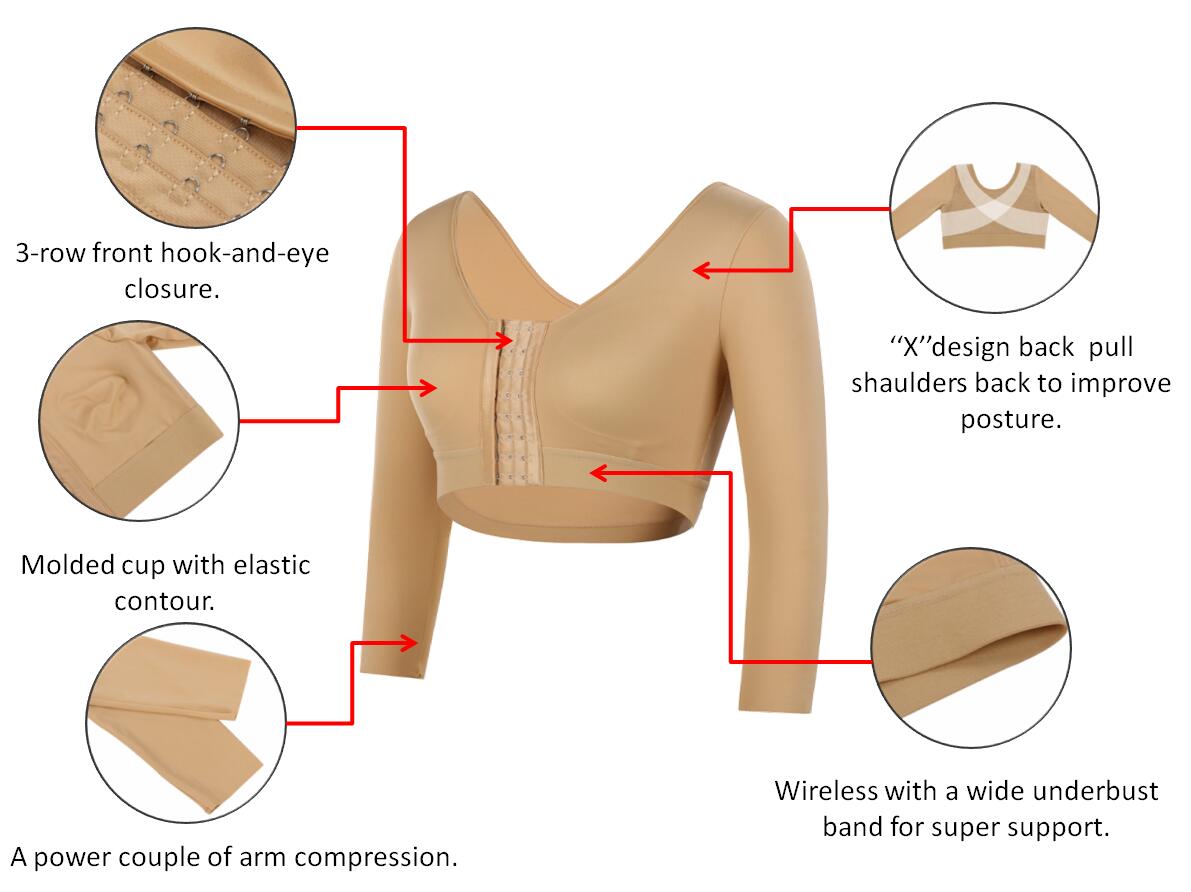 * Cross back, correct posture;
* Chest compression film, suitable for a variety of chest wear;
* Front middle hooks, adjustable according to demand;
* High elasticity and wide elastic band under the chest, comfortable and not tight.
1. 4 pieces of glue bone are added to the waist and lace to prevent slipping and rolling;
2. Drop glue at the foot opening to prevent curling;
3. Hip wrinkles design increases hip capacity;
4. Butt lifting design enhances your own natural shape.